How to Choose a Moving Company – Compare Movers
Tips from Our Experts: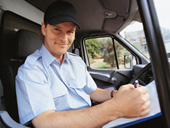 Decide what Type of Service you Need – Firstly, decide in advance how much of your belonging do you want to move (sort through your belongings, decide what you want to keep and what to give away or dispose of). Then consider if you want a full service mover who will pack your items and transport them, or perhaps you can handle the packing on your own and you only need to transport them. Another factor that is important is whether you are relocating locally or long distance. Once you are clear on what type of service you need, how much you want to transport and how far, you can start looking for a mover and gathering estimates.
Start Gathering Estimates – Call or email any moving service you are considering for the job and ask for an estimate. Get involved in the estimating process and try to meet with the relocation consultant to survey your home and prepare a written estimate. Ask each prospective mover how long his or her estimate is valid for and question whether the estimate is a binding or a non-binding. Never accept an estimate over the phone and do not consider using a company that offers you this service. It is highly recommended to gather more than one estimate to compare from before choosing a mover. Looking around and gathering estimates to compare will allow you a better chance of finding lower rates.
Check Reliability – To check the reliability of any moving company you can contact the local Better Business Bureau (BBB) to inquire about the company's complaint record and how these complaints were resolved. Ask your friends, family and neighbors for recommendations and advice on movers.
Check for the DOT License Number – All movers are required to be licensed, however movers are required to meet two additional criteria:
Publish their tariffs or price list and make it available to anybody who request a copy.
Participate in a dispute settlement program and to offer neutral arbitration in the event a dispute arises. A dispute may arise in the event loss or damage happens to a shipment while in the hands of the mover.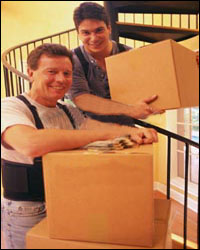 You can get "performance reports" on larger interstate moving companies by calling the Interstate Commerce Commission (ICC). Call for the number of the regional office closest to you. Most states do not regulate intrastate moving, however, call your state transportation department to find out if they license movers in your state or have any performance information about individual movers. You can also contact your local department of consumer affairs and ask if there are any complaints registered about the movers you're considering. If the move is within your state, request the same information from your state's transportation department and public utilities commission. Keep in mind that there are usually two sides to every story. A pattern of many complaints, however, is not a good sign.
Ask for References – Any reputable service should be able to provide references.
Inquire about Liability – Be sure to understand the coverage for loss or damage of your shipment. All licensed movers must provide liability for the value of goods they transport. There are different levels of liability that you need to be aware of. You need to understand the amount of protection provided and the additional charges that may apply. See MoversDirectory.com's guide to moving insurance to understand the different options.
Ask the Right Questions – such as:
Does your company subcontract its moving services?
Which subcontractors could be used to move my home?
Will the contents of my home be on one truck the entire time? (Moving goods between trucks increases the potential for damage)
What services are not listed on this bid, and what do you charge for them? What training do your movers and/or packers receive (especially for packing and moving fragile items)?
Once you have Hired a Moving Service – Inform the mover of any possible unusual situations on either end so your estimate can be more accurate.
Make the mover aware of any problems that he may encounter at the delivery such as parking problems, road access, street accessibility, delivery time restrictions or if there are any stairs or elevators involved. The cost of your move can increase for such occurrences.
Try to reserve a "parking space" for the moving van if your new home is on a congested street. If the moving crew has to carry your load more than 75 feet from the moving van to your door you may be charged for excessive distance.
Some neighborhoods may prohibit trucks over a certain weight. The driver will offload your possessions into a smaller vehicle and the charge for that can be quite high. Advise the relocation consultant if you anticipate this situation arising. In addition, advise the consultant if you are moving to a high-rise building where an elevator reservation is required. This can cause problems for the delivery schedule if the mover does not know about this in advance and additional charges will likely apply.